Imagine the customer experience on a flight to Shanghai:
At the departure gate, the monitors show "Oriented to Shanghai."
On takeoff, cabin crew says, "Welcome to Oriented flight 888 to Shanghai." The "oriented to Shanghai" is subtle, but effective.
Passengers peruse the in-flight magazine for places to eat and things to do. It's in the section, "Shanghai Oriented".
The ORIENTED app allows passengers to connect with each other. It's a long flight, so why not network with others?
In preparation for landing, the captain announces "We'll be oriented in Shanghai in thirty minutes." The airline is utilizing every available touch point to maximize brand recognition.
The in-flight magazine includes a pull-out map of the city with important numbers for passengers to take with them, helping them to get oriented around Shanghai.
At the hotel, people can check the ORIENTED app for restaurants and things to do nearby. It is tied to the website content and to the in-flight magazine that they were reading earlier.
VIP and business travelers are invited to a VIP reception. Face-to-face networking is key to doing business in Asia, so they go.
Even something as simple as ORIENTED t-shirts can serve as both a revenue stream and an effective marketing tool (think walking billboards), while increasing customer loyalty.
From just that one experience - every single time people hear the word "oriented" - they will be hard pressed NOT to think about your brand.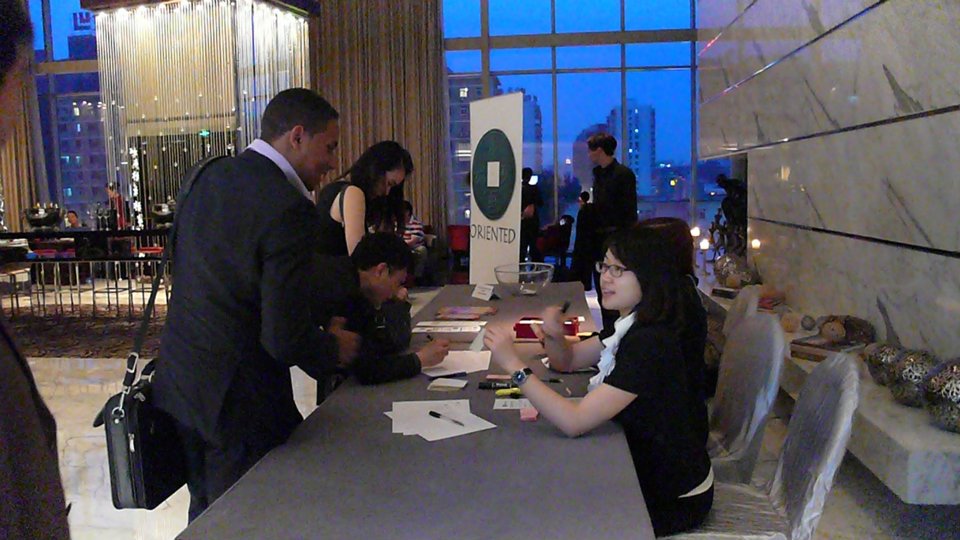 It is a unique value proposition because there is only ONE such word in the entire world that can create THIS kind of value - a competitive advantage that no other airline can overcome.
Not Air China.
Not Thai Airways.
Not Cathay Pacific.
Not Singapore Airlines.
None.
ORIENTED Arilines is meeting traveler needs well beyond the flight itself - from getting around town, to meeting new people, to expanding their networks - by strategically integrating content across multiple devices and platforms.
Customers feel like a member of a vibrant, global community with a desire to see the world - not just a passenger flying to and fro. And your business model can expand into revenue streams unimaginable before.
That kind of impact and mind share is unbeatable.
To learn more about the value of this domain name, click here.